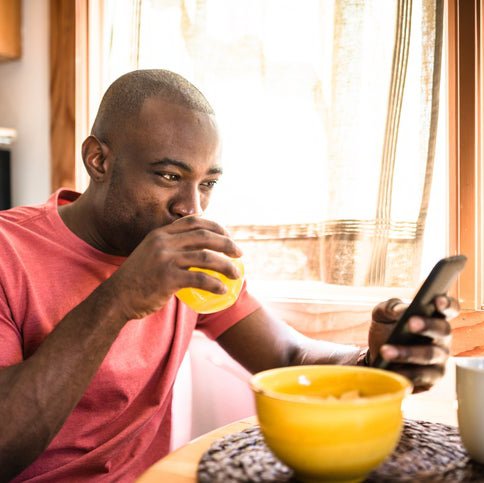 2021-07-25 13:16:30
7 Things to Know Before You Buy Polygon
India-based cryptocurrency Polygon (MATIC) was designed to make transactions on the Ethereum blockchain faster and cheaper.
Anyone who has used Ethereum lately understands just how important that is. It's by far the most popular place for decentralized applications, but that popularity has led to quite a bit of congestion. Users regularly complain of how long transactions take and the hefty fees involved.
Because of its potential uses, Polygon has attracted plenty of buyers. It currently sits in the top 20 cryptocurrencies by market cap. Let's look at all the important things you should know before you purchase it yourself.
One email a day to could help you save thousands
Tips and tricks from the experts delivered straight to your inbox that could help you save thousands of dollars. Sign up now for free access to our Personal Finance Boot Camp.
By submitting your email address, you consent to us sending you money tips along with products and services that we think might interest you. You can unsubscribe at any time.
Please read our Privacy Statement and Terms & Conditions.
1. Polygon offers technology to improve blockchain performance
One of the first products Polygon has offered is called a sidechain. A sidechain connects to a blockchain and helps it perform better. Transactions process much more quickly and have lower fees.
Polygon has been developed for use with the Ethereum blockchain, but that doesn't mean it's limited to Ethereum. Its sidechains can work with all blockchain technology.
2. It's aiming to provide a framework for blockchain networks
Polygon has ambitious plans for the future. Its goal is to provide a framework for blockchain networks. Users would be able to create blockchain networks that interconnect with each other instead of being totally separated.
This could offer developers the best of both worlds. They can create their own standalone blockchains with all the benefits those provide, including scalability and flexibility. They'd also have the advantages Ethereum offers, including its security and the tools available through it.
3. It's compatible with the Ethereum Virtual Machine
The Ethereum Virtual Machine (EVM) is a software platform that developers can use to build their own decentralized apps. In part because of how user-friendly the EVM is, Ethereum became the most popular platform for decentralized apps.
Polygon is compatible with the EVM, so developers can easily port their apps to it. Several well-known Ethereum apps have been deployed on Polygon already, including Aave and SushiSwap.
4. Potential roadblocks include other blockchain networks and Ethereum 2.0
When you're considering investing in a cryptocurrency, it's important to know what the cryptocurrency does and what problems it could face in the future.
In Polygon's case, it isn't the only blockchain network project. There are others offering interconnected blockchains, such as Polkadot and Avalanche. Projects like these may end up coexisting, or one could create a better solution and leave the rest behind.
Ethereum has also been rolling out a series of upgrades to Ethereum 2.0, or Eth2. One goal of these upgrades is to make Ethereum more scalable. If that happens, it could make Polygon's efforts there redundant.
5. The Polygon token is used for fees, governance, and staking
We've gone over goals for Polygon as a project, but what about its cryptocurrency token? There are a few different uses for it:
Gas fees: These transaction fees on the Polygon network are paid with its cryptocurrency.
Governance: Polygon is a governance token, meaning token holders help influence the future of the project by making and voting on proposals.
Staking: Staking is when you lend a cryptocurrency. With Polygon, you can stake your tokens and let the network use them in exchange for interest. You can currently earn an annual rate of over 15% staking Polygon, although rates often change from day to day.
6. Several major U.S. exchanges list Polygon
Some cryptocurrencies are hard to buy because they're not available on the big cryptocurrency exchanges. You won't have that problem with Polygon. It's available on quite a few highly-rated exchanges, including:
7. The price increased by over 13,000% to start the year
Polygon holders have been on a wild ride in 2021. In January, a single Polygon token was worth a little under $0.02. On May 18, 2021, the value had gone up to $2.68, an increase of over 13,000%.
The crypto market in general has cooled off since then, and Polygon's price right now is about $0.90. It shows how volatile this cryptocurrency is, as well as how profitable it can be.
Like every cryptocurrency, Polygon is high risk. It has potential, and it could be worth a reasonable investment if you like the direction it's going. Just follow the golden rule when buying crypto — don't put in more than you could afford to lose.