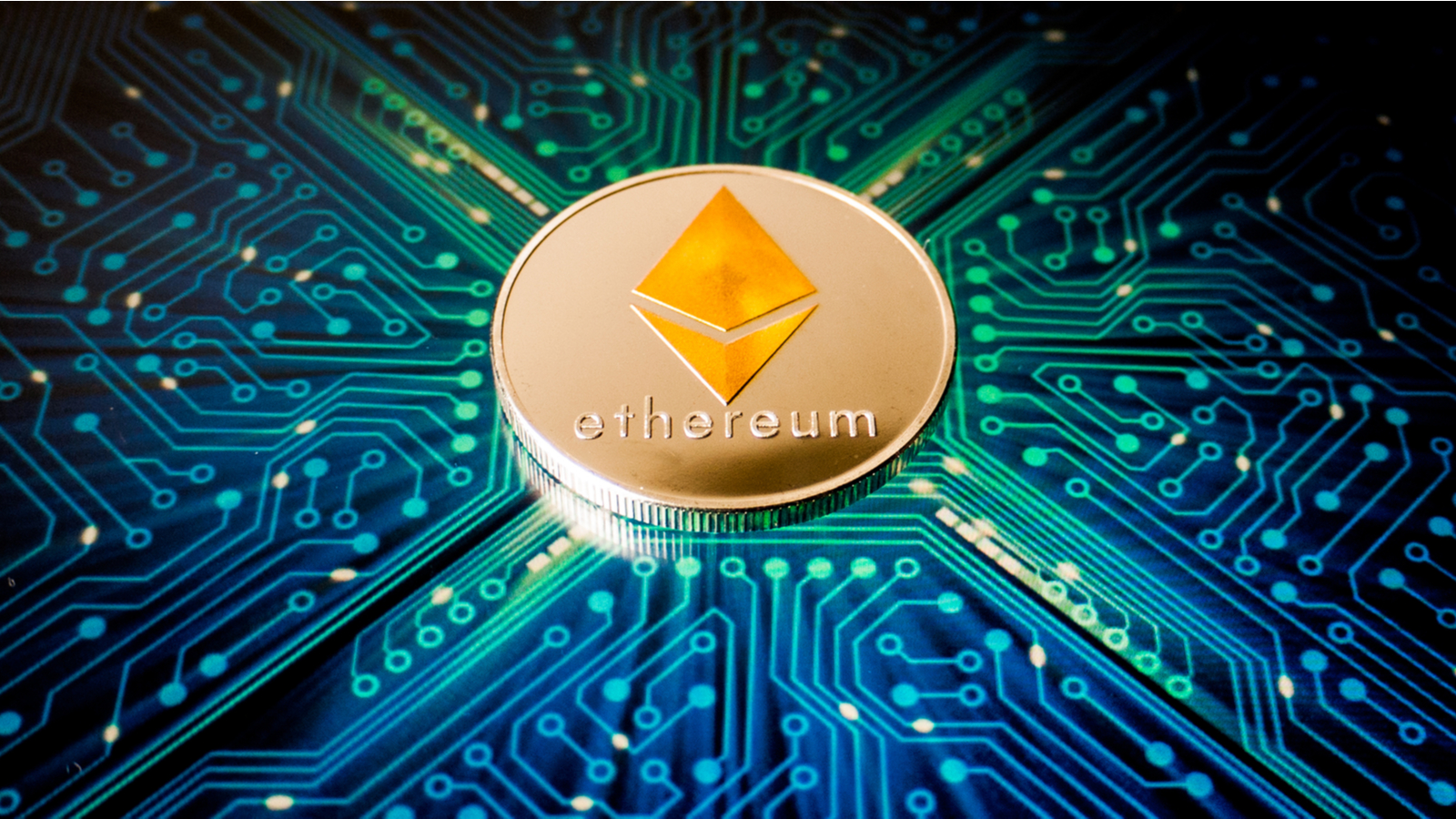 2021-06-14 08:00:00
Buy Ethereum Before its Tech Upgrade Makes the Price Soar
Bulls and bears are still playing tug of war in the crypto space, but the next few months are shaping up to be excellent for Ethereum (CCC:ETH-USD). Every year, its network gets upgrades that enhance its underlying architecture. But 2021 is different. This year, Ethereum will take a big leap from its Proof-of-Work (PoW) protocol to a Proof-of-Stake (PoS) consensus mechanism.
This year's updates, known as the Berlin Hard Fork and London Hard Fork, are not run-of-the-mill upgrades. They are essential stepping stones to Ethereum 2.0, also known as Serenity or Eth2.
So far, the only hitch in their plan has been the timeline. Ethereum's visionary co-founder, Vitalik Buterin, admitted that building Ethereum 2.0 has taken a lot longer than he anticipated. At a conference in Hong Kong, he stated:
"Originally, the plan was to work on shard chains before the merge — to address scalability. However, with the boom of layer two scaling solutions, the priority has shifted to swapping Proof-of-Work to Proof-of-Stake via the merge."
Still, the shift from Ethereum in its current state, or Eth1, to Eth2 is nothing short of monumental. These changes will drive the Ether price upward despite a shaky crypto market.
Ethereum Investors Have Cause to Be Bullish
Ethereum fundamentals are only growing stronger, and the valuation gap between it and Bitcoin (CCC:BTC-USD) is narrowing. Ethereum's market cap nearly matched BTC's December 2020 value when it peaked at $500 billion. Driven by the hyperbolic rise of decentralized finance, Ethereum now outpaces Bitcoin in trustless money settlement.
Additionally, Ethereum is generating much more income from transaction fees than BTC. Buterin addressed this in the conference in Hong Kong. He believes that increased demand has pushed network fees to the point that most transactions are prohibitively expensive for users. Although this may not be good for transaction parties, it is a bonanza for Ethereum's network value.
However, the London update will try to address this problem in July. The London Hard Fork will put deflationary pressure on Ethereum by changing the transaction fee to a base fee that changes based on network congestion.
Finally, Ethereum is gaining the attention of major institutional investors worldwide. According to a report published March 15 by CoinShares, "Fund flows data highlighted Ethereum as being increasingly popular amongst investors with inflows of $113 million last week, comprising almost 50% of total flows."
This is more excellent news for Ethereum bulls. Greater institutional interest means more investors are viewing Ethereum as a store of value.
Bitcoin and Ethereum: A Key Difference
Before you purchase some Ether, it is important to know the distinctions between Ethereum and Bitcoin.
Ether and Bitcoin are digital currencies traded through online exchanges and stored in cryptocurrency wallets. Both use the distributed ledger technology known as blockchain and are not issued or regulated by a central bank or other authority.
However, Ethereum is utilizing blockchain technology to keep a decentralized payment network that is used by other cryptocurrencies. Compared to Bitcoin, it is faster, more powerful, and easier to program. As a result, Ethereum has a much higher utility than bitcoin and is a smarter investment play than BTC.
The one area in which Bitcoin outshines Ether is its supply. There are only 21 million BTC that can be mined, whereas Ethereum doesn't have an issuance limit or a defined monetary policy for its coin.
Ethereum Is a High-Risk Investment With Potential
At the end of the day, cryptocurrencies are not mature, stable investments. With a price near $2,400 today, ETH has risen significantly from its 2020 price between $100 and $700. However, it has also fallen from a high of $4,000. So, as is the case with most of the crypto space, play with the funds you can afford to lose.
Having said that, Ethereum is still a relatively safer investment than other cryptos like Dogecoin (CCC:DOGE-USD). ETH's update to PoS protocol and its continuing growth will only drive the price higher from here.
On the date of publication, Faizan Farooque did not have (either directly or indirectly) any positions in the securities mentioned in this article. The opinions expressed in this article are those of the writer, subject to the InvestorPlace.com Publishing Guidelines.
Faizan Farooque is a contributing author for InvestorPlace.com and numerous other financial sites. Faizan has several years of experience in analyzing the stock market and was a former data journalist at S&P Global Market Intelligence. His passion is to help the average investor make more informed decisions regarding their portfolio. Faizan does not directly own the securities mentioned above.