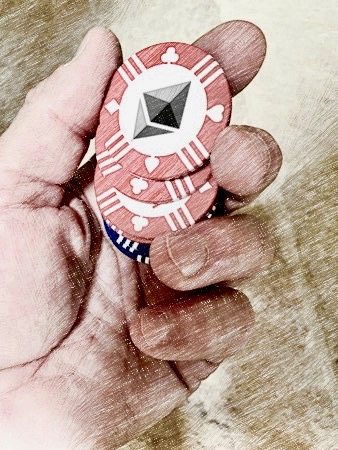 2021-08-07 19:28:56
Ethereum (ETH) Development to be Supported in India with New Decentralized Applications (dApp) Bootcamp
Digital assets firm Coinbase (NASDAQ: COIN) announced that it's funding scholarships in India for the Dapp Ethereum Bootcamp, which has reportedly been founded by a former Coinbase engineer.
Coinbase confirmed that it will be covering 90% of costs "for 10 talented individuals to attend inaugural Dapp Ethereum Bootcamp."
Coinbase says that it has an "ambitious" mission or goal to increase "economic freedom" in the world. By leveraging blockchain or distributed ledger tech (DLT) as well as virtual currencies, they're creating an open financial system, in which capital "flows through open-source protocols that are faster, more transparent, and available to all."
In order for this tech to achieve its "full potential," the crypto and DLT space must be able to attract the "most talented, motivated, and diverse" group of people who can assist with building the future.
As part of Coinbase Giving — their philanthropic division "funded by 1% of equity, profit, and employee time" — the company has entered a partnership with the Dapp Ethereum bootcamp in order to fund 10 scholarships for applicants from India, "with a focus on attracting women applicants."
Applications are due August 13, 2021 "for the inaugural cohort August 22-29, 2021," the announcement noted.
The Dapp Ethereum bootcamp was launched by Preethi Kasireddy, a professional who has a wide range of interests including Ethereum. Coinbase added that they're looking forward to working with Preethi and will support her inaugural bootcamp.
By offering 10 talented individuals with a scholarship covering 90% of costs, Coinbase intends to help foster the next-gen of global talent in the crypto space.
You can apply here by August 13th, if you're interested in creating your first decentralized application (dApp) on Ethereum (ETH). Coinbase also mentioned that they're now hiring across all functions and roles based in India.
As covered recently, Ethereum has successfully completed its most significant network update, called the London hard fork (which included EIP-1559).