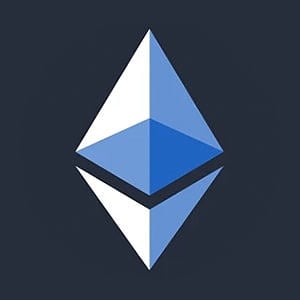 2021-08-12 09:00:00
Ethereum to become 'ultra sound money' following 1,046 deflationary blocks
Television personality and businessman Kevin O'Leary states that Ethereum is "ultra sound money" as there is no supply floor once the altcoin becomes deflationary.
An Ethereum burn bot detected a temporary negative issuance, more deflationary blocks are being produced.
In the largest DeFi hack, attackers exchanged USDT and USDC for DAI; this shows that the Ethereum chain is not as resistant to censorship as unspent transaction output blockchain systems such as Bitcoin. 
EIP-1559 has improved Ethereum in more than one way. The protocol slowly turns ETH deflationary and makes it expensive for hackers to launder stolen crypto through mining pools. 
EIP-1559 makes ETH deflationary, supports 'ultra sound money' narrative
Ethereum improvement proposal (EIP) 1559 went live in the ETH London hardfork last week. It takes a portion of transaction fees and burns it instead of distributing it to miners. Traders and analysts expect this property to make ETH deflationary since burning ETH reduces its supply and availability. 
EIP-1559's deflationary properties are now more clear with nearly 800 "deflationary blocks" on the ETH network. When ETH burned by the protocol is greater than the mining reward, the block produced is deflationary. The production of a deflationary block implies that the supply has decreased temporarily, and currently there are 1,046 deflationary blocks, according to Carbano, an advisory firm.
Number of deflationary blocks produced on ETH 
Number of deflationary blocks produced on ETH
ETH Burn Bot is recording the results of the burn driven by EIP-1559's implementation on Ethereum supply and sharing it on Twitter.
In the past couple of days, the ETH network was busy, resulting in a spike in more gas being burnt than usual. ETH supply was deflationary for almost 2 hours. The ETH Burn Bot recorded an instance of temporary negative issuance of -417 ETH on August 11. This is equivalent to a deflation rate of -3.12% annually. 
945.1184 $ETH burned last hour.

Issuance: 528.0000 ETH
Net Change: -417.1184 ETH
Annualized: -3.12%

2021-08-10 22:00-23:00 UTC
Last Block: 13000300
Cumulative : 24,942.1282 ETH

— ETH Burn Bot (@ethburnbot) August 10, 2021
Investors and traders have developed a bullish outlook on ETH's price due to the implementation of EIP-1559, which is evident from Kevin O'Leary, the Shark Tank investor and now crypto ambassador for FTX Exchange. O'Leary said:
If Bitcoin is sound money because of the 21 million coin supply ceiling, Ethereum enjoys the same benefit now. It's ultra sound money, because there's no supply floor […]. Ethereum will be thought of like a traditional business and can be analyzed like one, sort of like using a cash flow model.
Not all analysts agree with O'Leary's take on ETH becoming deflationary. Nikhil Shamapant, independent Ethereum analyst, trader and medical doctor from New York City, recently explained why ETH would be inflationary. The analyst is bullish on ETH but argues that the altcoin will spend most of its time in the medium term in an inflationary environment. 
I think $ETH will be inflationary, and I think $ETH investors will prefer it that way.

This is a thread on why $ETH will likely spend most of its time in the medium term in an inflationary environment and why – in a very counterintuitive way – that's fantastic for investors.

— Squish (@SquishChaos) August 12, 2021
Though EIP-1559 and the London hardfork may have improved the Ethereum network, the Ethereum chain is not as resistant to attack as the Bitcoin network. 
In the largest DeFi hack on the cross-chain protocol Poly Network, hackers exchanged the stolen stablecoins (USDC and USDT) for DAI, a stablecoin developed by the Maker Foundation. 
USDC and USDT are ERC-20, meaning they utilize the Ethereum blockchain. The ERC-20 tokens were converted to avoid being frozen, which shows that the Ethereum chain is not as resistant to censorship as the Bitcoin network. 
Currently, there are two ways in which hackers can interrupt the transaction chain on Ethereum. The first uses a mixed currency contract (with more than one currency in a transaction) such as Tornado.cash, a decentralized protocol for private transactions. The second way is to launder the coins to mining pools, which requires a fee. 
The popular ETH currency mixing tool Tornado.cash does not offer privacy to users who participate in coin mixing. The Ethereum network needs to improve the privacy of users.
The second hacking method is currently not feasible since EIP-1559 is implemented, and it burns the transaction fee after paying mining rewards. This makes it expensive to launder coins through Ethereum mining pools. Otherwise, hackers would build an Ethereum mining pool and slowly wash the coins to their mining address. 
In conclusion, EIP-1559 has made it challenging for hackers to route stolen coins through Ethereum mining pools. Despite this, Ethereum needs to improve user privacy for mixed currency contracts to avoid a security breach.