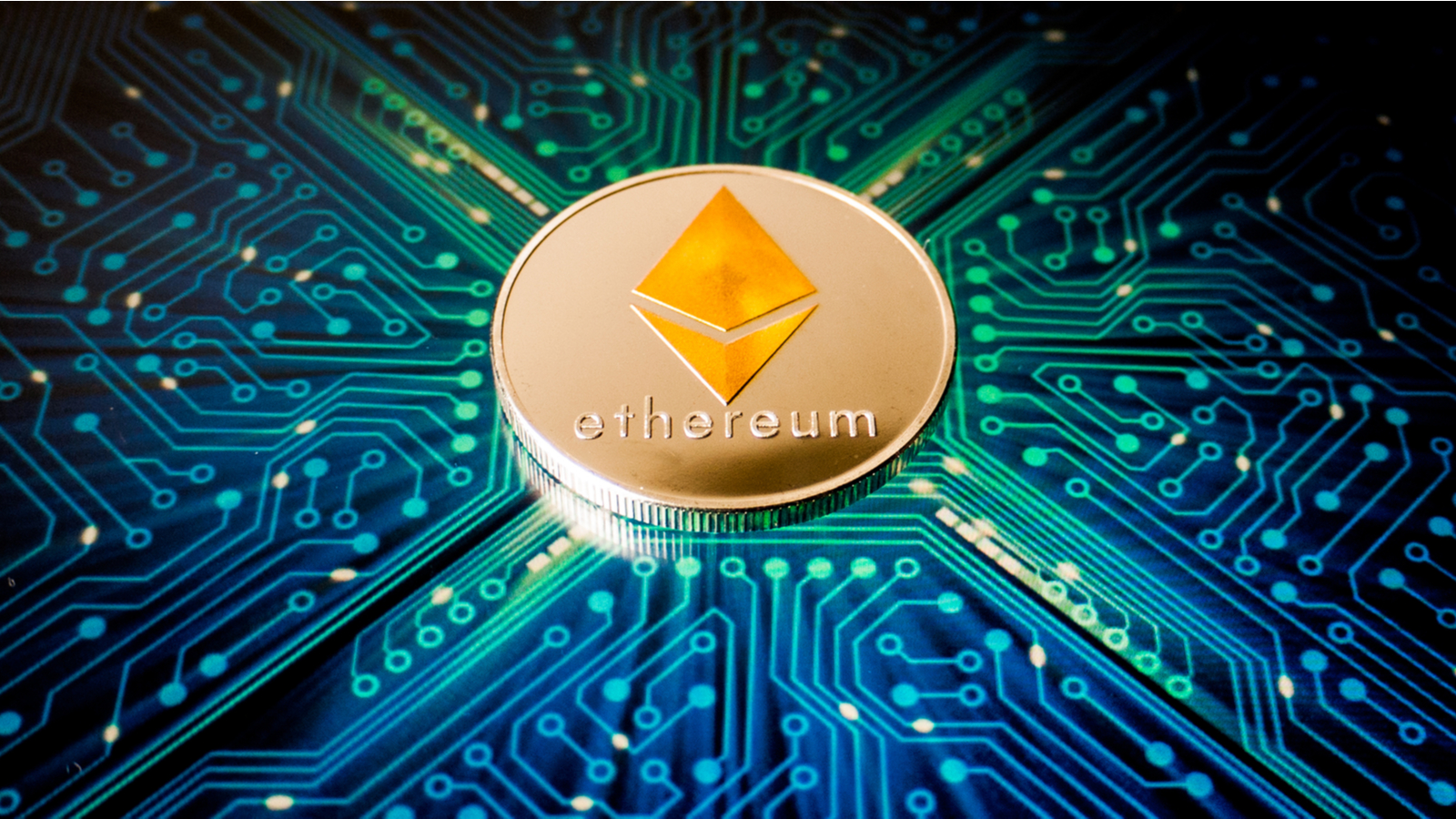 2021-07-15 15:15:18
Investors Should Wait Out The Price Volatility In Ethereum
Where does cryptocurrency Ethereum (CCC:ETH-USD) go from here?
With its price now down 50% from its all-time high of $4,132.76 reached in May of this year, the shine has definitely come off the second biggest digital coin after Bitcoin (CCC:BTC-USD).
Ethereum has been struggling to remain above $2,000 per coin in recent weeks as the entire cryptocurrency market experiences extreme volatility.
Many investors have found the steep drop in the price of Ethereum to be too much and thrown in the towel on the digital token. Those who have held on are waiting for Ethereum to find a bottom and reverse higher, if that's even possible at this point. 
China Crackdown 
The main reason for Ethereum's price decline, and the selloff in all cryptocurrencies, is a worsening crackdown taking place in China. At the end of June, Chinese authorities ordered more than 25 large cryptocurrency mining projects operating in the southwest province of Sichuan to be permanently closed.
China currently accounts for more than half of all the Bitcoin mining production taking place in the world, so the crackdown in that country has sent cryptocurrency prices into a tailspin.  
The State Council, China's cabinet, has vowed to clamp down on Bitcoin mining and cryptocurrency trading as part of a series of measures aimed at controlling financial risks in the country of 1.4 billion people.
Citing environmental concerns, the Chinese government in Beijing has also ordered state electricity companies to stop supplying electricity to cryptocurrency mining projects, and told the country's domestic banks and payment platforms to stop supporting digital currency transactions and threatened retaliation if they do not comply.
Ethereum, Bitcoin and other cryptocurrencies have been reeling since China's crackdown began in earnest at the end of May.
Eclipsing Bitcoin?
While the ongoing crackdown in China has caused near-term headaches for Ethereum and its supporters, a number of people who are knowledgeable about cryptocurrencies remain bullish on the digital coin's long-term outlook. Investment bank Goldman Sachs (NYSE:GS) recently issued a report saying it believes that Ethereum has the potential to eclipse Bitcoin as the leading cryptocurrency in coming years.
Goldman Sachs' positive outlook stems from Ethereum's increasing use in decentralized finance and with non-fungible tokens (NFTs) that are akin to digital art. Goldman Sachs, and others, view Ethereum as the cryptocurrency that has the most practical application or real world potential.
Ethereum is viewed by cryptocurrency experts as being more useful than Bitcoin, which has been likened to a digital reserve asset such as gold, but whose ongoing volatility has made such comparisons increasingly difficult to support.
At its current price of about $31,800 per coin, Bitcoin's market capitalization stands at just about $600 billion. Ethereum, by comparison, has a market cap of around $223 billion based on its current price of just under $2,000 a coin. The pullback in prices since the end of May has erased more than $1 trillion worth of value from global cryptocurrency markets. Several exchange traded funds (ETFs) that track the price of Ethereum have sprung up in neighboring Canada in the past few months and have proven to be popular with investors.
Wait Out The Price Volatility In Ethereum
While the long-term outlook for Ethereum remains encouraging, there is currently too much price volatility for investors to risk buying the digital coin right now. While people might be keen to buy the dip in Ethereum, there's no indication that the price has bottomed yet. Given the ongoing volatility in the entire cryptocurrency market, there's every reason to believe that Ethereum's price per coin could fall further in the near-term, especially if China's crackdown continues unabated. It's easy to envision Ethereum's price sliding below $2,000 a coin in coming weeks.
For now, investors should engage in watchful waiting with Ethereum. Keep an eye on the price of the digital coin and stay abreast of the news pertaining to the entire cryptocurrency market. Once the volatility subsides, prices stabilize and begin moving higher, then investors can consider adding Ethereum to their portfolio. Until then, the risk is just too great. Keep in mind that there are many cryptocurrency skeptics who forecast that the entire market for digital coins will collapse and prices for Ethereum, Bitcoin and others will go to zero. That's a scenario worth skipping.
On the date of publication, Joel Baglole did not have (either directly or indirectly) any positions in the securities mentioned in this article. The opinions expressed in this article are those of the writer, subject to the InvestorPlace.com Publishing Guidelines.
Joel Baglole has been a business journalist for 20 years. He spent five years as a staff reporter at The Wall Street Journal, and has also written for The Washington Post and Toronto Star newspapers, as well as financial websites such as The Motley Fool and Investopedia.