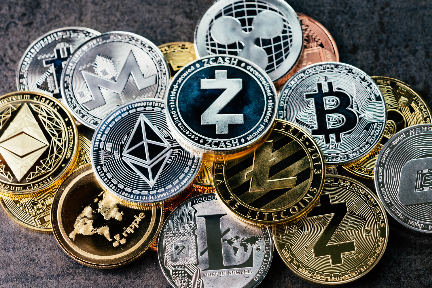 2021-07-26 14:46:33
Bitcoin and Altcoins Rally: Dogecoin, BitTorrent, Hedera Hashgraph, HOT, Amp, Strike, MATIC in Explosive Moves
Bitcoin price came closer to the $40k mark on July 26, reaching intraday highs of $39,770. This marks the largest single daily gain in 6 weeks after prices continued to rally since July 21. Bitcoin is currently trading its sixth consecutive day in the green. The bullish impulse also trickled into the Altcoin market with most tokens posting double-digit gains as of press time.
Bitcoin price rise follows an unconfirmed report that Amazon is looking to accept Bitcoin payments by the end of 2021. An anonymous source within Amazon reportedly hinted to the London business newspaper City A.M. that the e-commerce giant is planning to start accepting Bitcoin (BTC) payments by the end of 2021, possibly setting the stage for broader mainstream acceptance of crypto transactions.
In addition to accepting Bitcoin payments, Amazon is said to be exploring the creation of its cryptocurrency, possibly as early as 2022, they said.
However, data from Datamish indicated that a short squeeze seems to have driven prices higher as those betting on Bitcoin heading lower had to sell in quick succession to cover.
The expectations on Bitcoin price remain neutral to bullish. Mike McGlone, senior commodity strategist at Bloomberg Intelligence had earlier stated that Bitcoin (BTC) had a better probability of recovering back to $60,000 than breaking below its current support level of $30,000 to target $20,000.
As of press time, Bitcoin was seen trading at $38,685, up 12.72% in the last 24 hours and 25.62% weekly.
Altcoins Rally!
Bitcoin's rally near $40k led to a significant boost in several Altcoins as most tokens cemented gains which commonly ranged between 5% and 20% in the last 24 hours.
Selected tokens such as Dogecoin (DOGE, +13.91%), Polygon (MATIC, +16.86%), VeChain (VET, +21.89%), BitTorent (BTT, +22.24%), Hedera Hashgraph (HBAR, +15.62%), Holo (HOT, + 19.07%), Amp (AMP, +50.87%), Strike (STRK, +64.83%), Venus (XVS, +38%), Reserve Rights (RSR, +27.87%) were seen amassing significant gains as of press time.
Crypto Trader, Michael Van de Poppe earlier predicted that a scenario under which Bitcoin rises to range resistance at $40,000 or higher would have a much more pronounced impact on Altcoin markets.
"This would lead Altcoins to run 80-150% from here," he predicted. This seemed to fall in line as tokens such as Amp (AMP) and Strike (STRK) rallied in the last 24 hours by 50.87% and +64.83% respectively. (as seen at the time of writing).
Ether (ETH), the largest Altcoin by market capitalization, was back past the $2,000 level, trading at $2330 as of press time.
Image Credit: Shutterstock