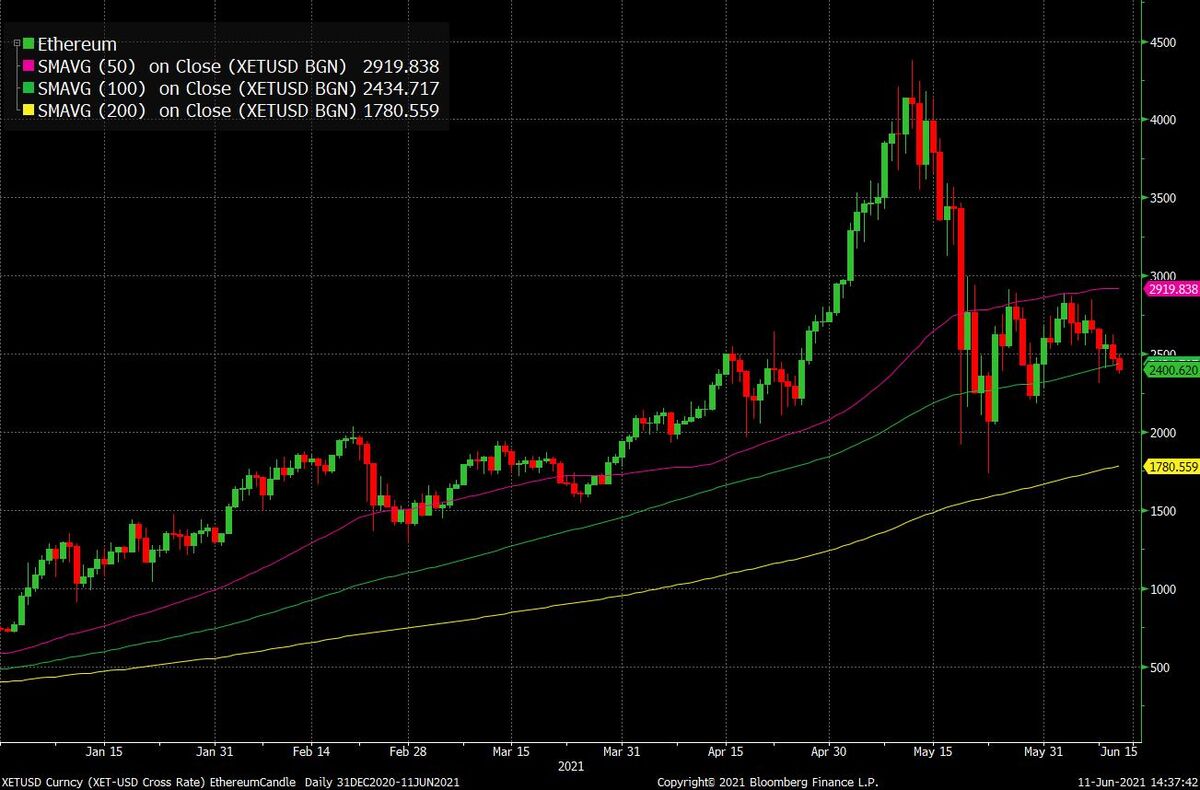 2021-06-11 08:00:00
Bitcoin (BTC), Ethereum (ETH), Crypto Markets Start To Slow Down
There have been a lot of crypto headlines lately, from Miami to El Salvador. However, in the last few weeks, the frenetic pace of the market has clearly slowed down. Obviously you see the change in mood in the price, with steep drops in the price of Ethereum and Bitcoin over the last several weeks. 
But other metrics are in decline as well lately. Looking at the data dashboard published by the news and research site The Block, here are five other indicators of the recent market slowdown.
First, exchange volumes have dropped precipitously in recent weeks after a massive surge to start the year.
Next, if you look at the premium in the futures market, that's come in massively. People aren't paying up as much for out-month Bitcoin futures on Binance as they were several weeks ago, signaling a more subdued vibe.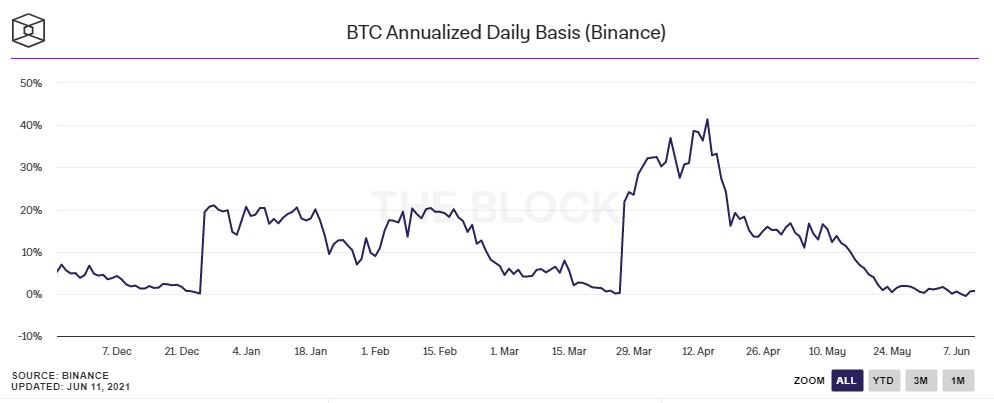 Trading in NFTs has come down (though it's still a massively bigger space than it was last year.)


On social media, there's been a big drop in the new follower counts for big exchanges, which is a nice gauge of public interest in the space.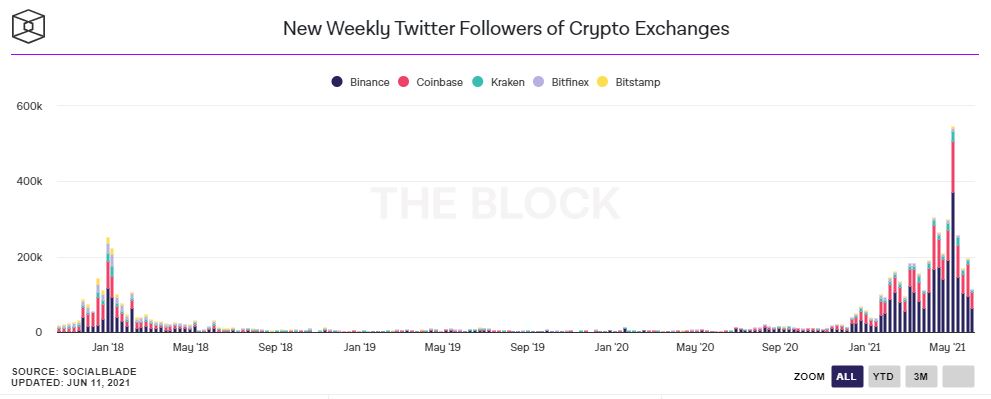 And finally, in the DeFi realm, you can see the revenue generated by various protocols having fallen off sharply, in line with the drop in trading that we see on traditional exchanges.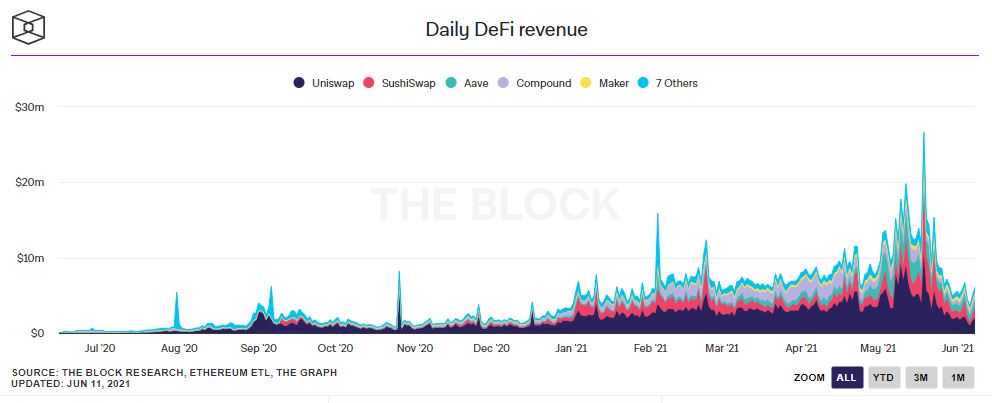 For more data, check out The Block's data dashboard.