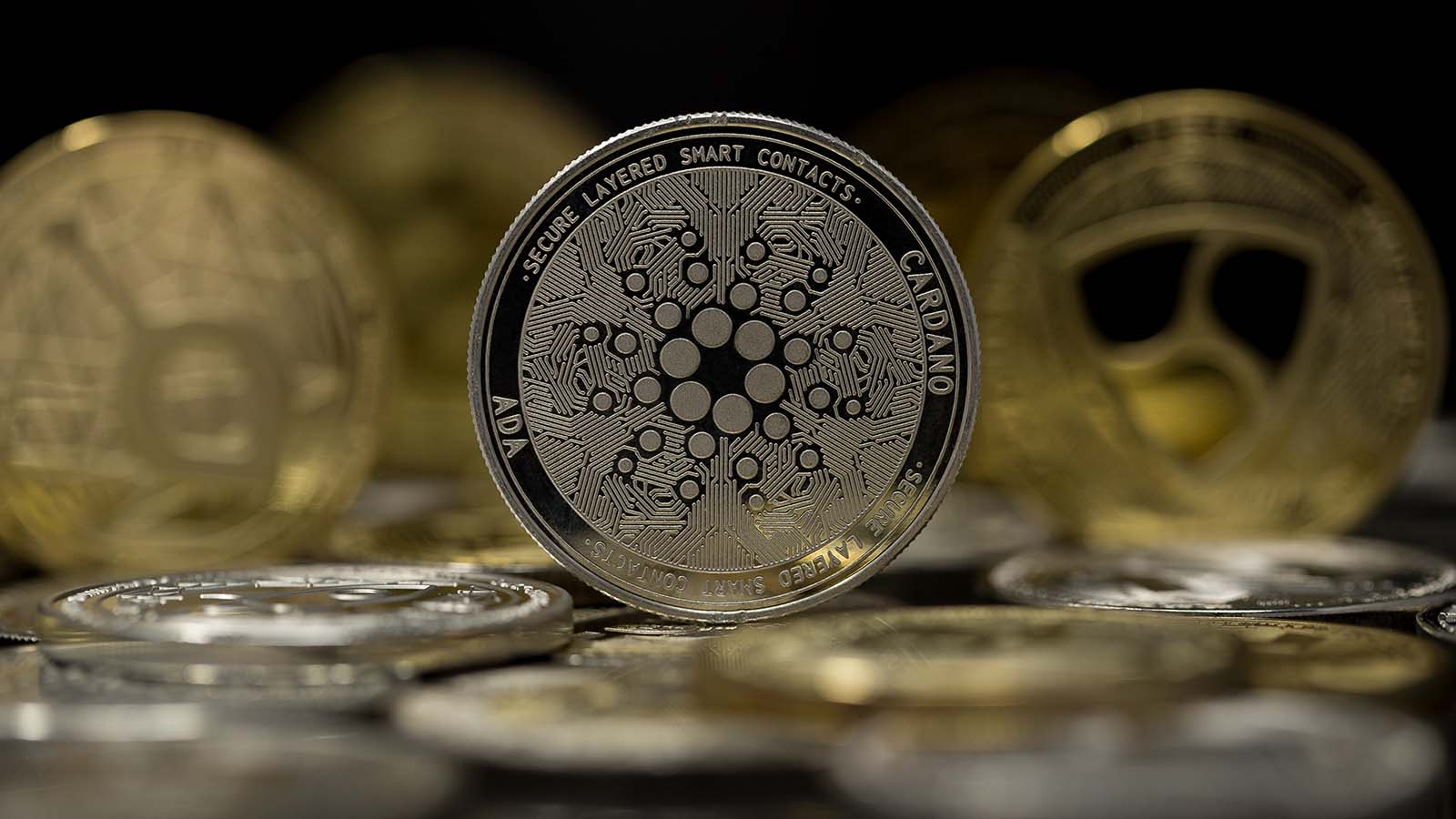 2022-01-12 15:02:03
Buying Cardano Below $1.20, Is Playing With Fire
Cardano (CCC:ADA-USD) lools as if it is just as subject to market forces as any other crypto.
In the capital markets, you don't earn or deserve anything. We like to kid ourselves that we do, but in reality, success or failure comes down to being in the right place at the right time.
That's really the case with ADA and all cryptocurrencies. While proponents will argue left and right about their bullish thesis, in the end, the market decides.
Right now, the market is deciding against an upside swing for Cardano and most other virtual currencies. Of course, circumstances could change dramatically by the time this goes to print; we are talking about blockchain-based assets, after all.
Still, the volatility is a stark reminder that even if you've advocated for cryptos over the last several years, you just never know what the market might bring.
Therefore, whether your digital asset of choice is Cardano, a meme coin or any number of alternatives (nearing the 17,000 mark as I write this), you should get into a practice of regularly protecting yourself.
That means taking some profits (though maybe not all) off the table.
In this manner, you don't end up feeling the way you do now: regretting that you listened to the hold-on-for-deal-life (HODL) crowd instead of dining on their hubris.
Cardano Risks Serious Near-Term Trouble
Obviously, the sentiment above is tied to what people should do in the future. If you've already poured more money than you should into cryptos and you're staring at a loss, you need something immediately constructive.
From that angle, the name of the game is risk mitigation. As I've covered across multiple InvestorPlace articles, Cardano has been playing with fire over the last several sessions.
But now, you can really feel the intensity building. At time of writing ADA is sitting at $1.19. Thus, stakeholders are approaching the point where cutting some (not all) losses is at least entering the thought process.
Many times, I've mentioned that Cardano features horizontal support at around the $1.20 level. Throughout much of last December, ADA dipped to this point but not substantively beneath it.
However, the concern at that time was this was the final level of logical support before a bruising dip into literal "penny stock" territory.
Therefore, I emphatically stated that Cardano can't loiter at $1.20 indefinitely: it needed to do something and right quick.
As of this moment, its 50-day moving average is at $1.39 and its 200 DMA is $1.82. To start the discussion about reversing ADA's bearish trend, you'd like to see the coin move between these two commonly assessed gauges of market strength.
Instead, Cardano pushes the very limits of investor patience with its current price point. Again, this price could change for the better by the time you read this.
However, that it has even reached this point should at least concern you. Therefore, taking some (I repeat, not all) risk off through conversion to cash or a trusted stable coin is a protective idea to consider.
Other Coins Not Signaling Confidence
Ultimately, the decision to limit possible losses is up to you. The temptation to HODL, though, is incredibly powerful.
As cryptos demonstrated in the past, anything can happen. Thus, by selling out now, you could be incurring a loss instead of buying a private island in a tropical paradise.
For that situation, nothing I say will help since I'm not a psychologist.
However, what I can say is that other cryptos have also printed worrying signals. For example, Bitcoin (CCC:BTC-USD) appears to have printed a bearish head-and-shoulders pattern starting from late July 2021.
Ethereum (CCC:ETH-USD) also appears to have printed a similar-looking pattern along the same time frame.
If this interpretation is correct, there could be one final bullish reactionary rally in the cryptos sector. But if that rally fails too, you really need to rethink excessive exposure to downwind assets like Cardano. Typically, the smelly stuff rolls in a southerly direction.
On the date of publication, Josh Enomoto held a LONG position in ADA, BTC and ETH. The opinions expressed in this article are those of the writer, subject to the InvestorPlace.com Publishing Guidelines.
A former senior business analyst for Sony Electronics, Josh Enomoto has helped broker major contracts with Fortune Global 500 companies. Over the past several years, he has delivered unique, critical insights for the investment markets, as well as various other industries including legal, construction management, and healthcare.