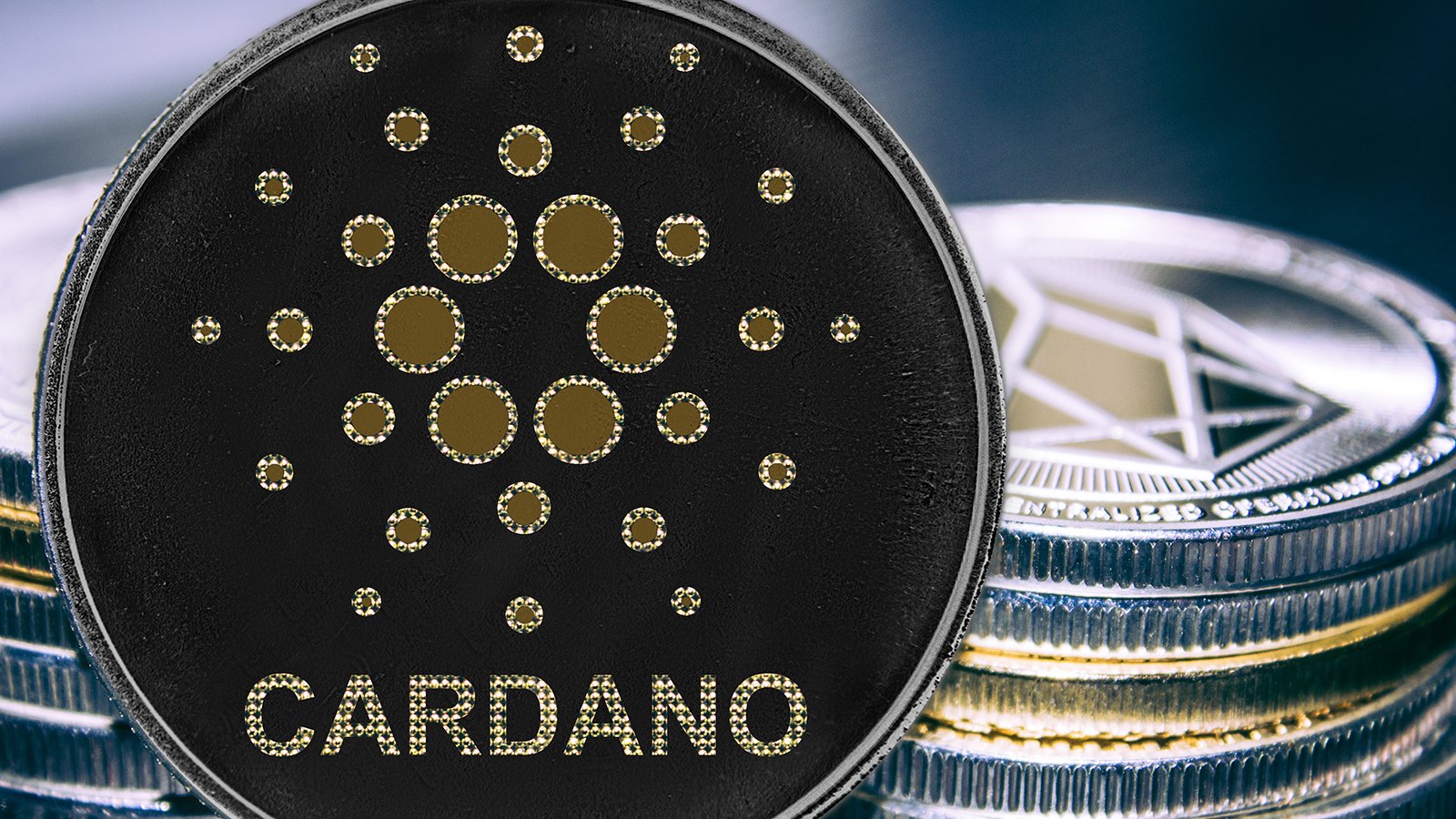 2022-01-10 11:06:14
Cardano Trades Too Close For Comfort to Call It a Discount
One of the problems that's fairly unique to cryptocurrencies is the conflation effect. Take, for instance, Cardano (CCC:ADA-USD).
Those who are more well versed in blockchain technology than the Johnny-come-lately crypto speculator will know that ADA is undergirded by a utilitarian decentralized network. This platform could then spark radical changes, pushing the crypto narrative beyond speculation toward transformation.
To make a long story short, the introduction of Bitcoin (CCC:BTC-USD) solved the double-spending dilemma of digital currency; that is, the invention of BTC facilitated cross-border fungibility without the ability to artificially duplicate (copy and paste) coins. Therefore, Bitcoin solved the trust mechanism that prior attempts of virtual currencies attempted to address but failed. Subsequently, true decentralization was possible.
However, merely focusing on peer-to-peer transactions would be a criminal waste of the blockchain technology's potential. Thus arrived Ethereum (CCC:ETH-USD), which proposed the concept of smart contracts or binding agreements between parties that don't know each other that can nevertheless ensure execution of a deal via the immutably perfect blockchain ledger system.
From there, Cardano and other rival blockchains propose a quicker, cheaper and more efficient network than Ethereum. While the concept of an Ethereum killer has been a far-fetched one for years due to ETH's popularity, as transaction fees (called gas) increased exponentially, so did calls for a more palatable alternative.
That's one of the key fundamental reasons why Cardano soared in price last year. Essentially, the ADA network is like Ethereum, but affordable. Think a Californian metropolis (Los Angeles, San Francisco) but without the traffic, the riff-raff, the politics and most importantly, the exorbitant housing prices.
On paper, Cardano sounds like a reasonable proposition. However, ADA is not going to upend Ethereum simply because its technologically superior. There has to be an economic catalyst.
Cardano Is Making Life Too Interesting
Many years ago, a professional colleague of mine mentioned how wonderful life is in North Carolina. Apparently, the people are friendlier, the laws make more sense, and the housing situation is insanely more affordable. It's the logical place to move.
So, why aren't more people from California moving to North Carolina? They are, but not in droves. And the reason is that North Carolina is not California. By numbers, you can look at core data such as household income in the latter being 38% higher than the former. But the main point is (and this relates to Cardano) you can't just look at what's "better." You must consider the underlying economics.
I'm sure my colleague is correct about North Carolina. Honestly, California does stink and the people are worse. But it's California, it has clout like Ethereum, which is difficult to replace. Cardano is a worthy contender but it might not be an ETH killer.
Sure, ADA proponents throw around magic blockchain words like layer-two Hydra upgrades and I'm sure they enhance the functional profile of the Cardano network. But that alone does not necessarily mean the ADA price will swing higher. You can't conflate the two concepts, though many folks do.
Unfortunately, because of this conflation effect, I fear newbies got involved in ADA because they assumed a superior blockchain will lead to a higher underlying asset price. In reality, the market is the ultimate arbiter. If it wants Cardano to swing higher, it will. If it doesn't, it won't.
Right now, ADA is trading at a dangerous juncture, below both its 50-day moving average ($1.45) and its 200-day moving average ($1.82). Further, there's a last line of horizontal support at around the $1.20 level. If ADA falls beneath that, we're in trouble.
Hold On For a Better Discount
If you have a long-term horizon (five or six years), chances are, ADA's time-of-writing price of $1.15 could be a sweet deal. Thus, under this particular context, I wouldn't necessarily begrudge speculators taking a small position.
But if I'm being brutally honest, the broader weakness in the crypto market implies strongly that Cardano has more pain to incur. I might receive hate mail for this, but I think it will slip below the $1 mark.
Look, we all know that cryptos tend to correlate with the Bitcoin price. And I'll point you to a time when crypto analysts stated (around mid-December last year) that $46,000 BTC was the "final line in the sand."
Well, folks, as I'm writing this, Bitcoin is now trading below $42,000. Unless you see the bulls coming out in full support for cryptos, the smarter play right now is to stay on the sidelines.
On the date of publication, Josh Enomoto held a LONG position in ADA, BTC and ETH. The opinions expressed in this article are those of the writer, subject to the InvestorPlace.com Publishing Guidelines.
A former senior business analyst for Sony Electronics, Josh Enomoto has helped broker major contracts with Fortune Global 500 companies. Over the past several years, he has delivered unique, critical insights for the investment markets, as well as various other industries including legal, construction management, and healthcare.