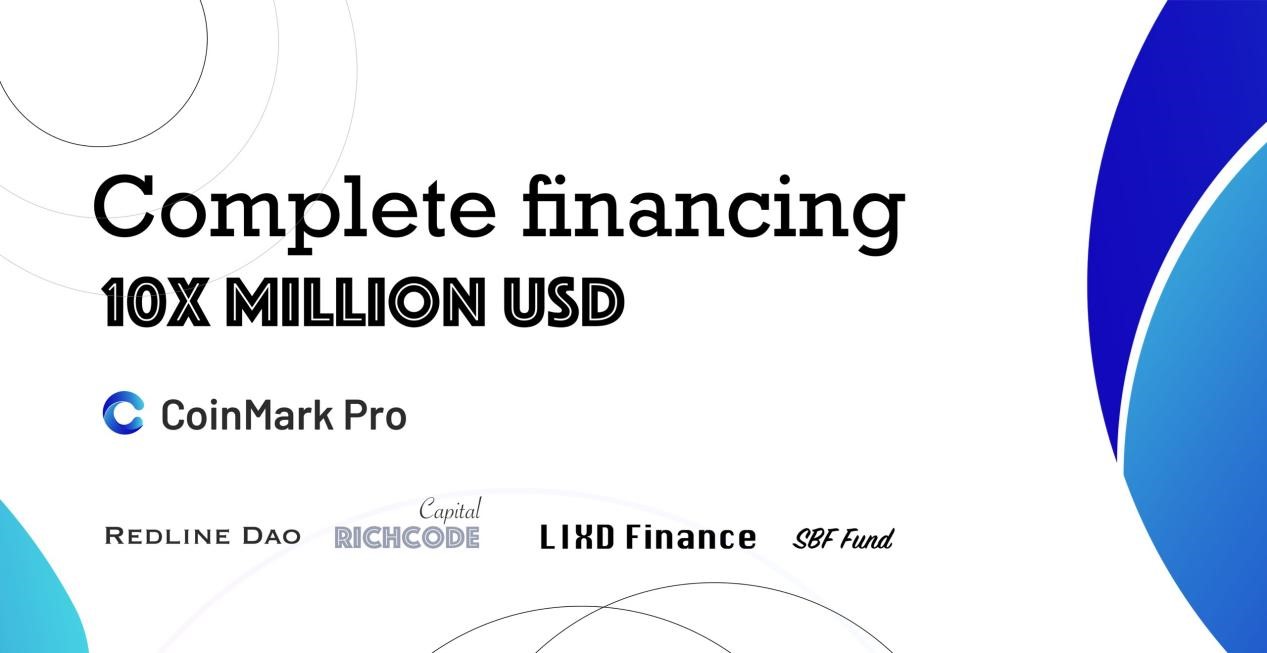 2021-11-11 09:26:33
CoinMark Pro Announces the Completion of a New Round of Tens of Millions of Dollars in Financing
CoinMark, a global crypto asset trading and custody platform, just announced that it has completed a new round of tens of millions of dollars in financing. According to official disclosures, investors include RichCode, Imperii Strategies, Redline DAO, LXID Finance, SBF Fund and other top crypto asset investment institutions. This round of financing will be mainly used for futures derivatives trading experience improvement and team building in South Asia and North Asia.
CoinMark was launched by CoTech Labs in 2021, and currently provides a variety of crypto asset trading, futures and derivatives investment services including Bitcoin, Ethereum, Litcoin, SHIB, etc., to more than 800,000 users in many countries and regions around the world.
Cotech co-founder and chief operating officer Allison said, "We are very honored to have so many excellent investors support us in this round, which will help us gain rapid development momentum in the future, and the global crypto market is ushering in transactions. Opportunities for dramatic growth in the field. The financing we obtained this time will be mainly used to improve the experience of futures derivatives trading products, to establish South and North Asia operation centers and team building".
About Redline Dao
Radline is an encrypted asset investment institution focusing on blockchain investment, securities, equity investment and trading, focusing on investing in the world's most promising Solana, Avax, DeFi, NFT, GameFi, and trading teams.
About RichCode Capital
RCP is Israel's leading crypto risk fund, with a wealth of investment cases in DeFi, GameFi, and crypto options trading.
About LXID Finance
The world's leading crypto trading and mining machine investment institution manages more than 100 million U.S. dollars in Bitcoin and Ethereum mining facilities and services. It currently has multiple custody bases in North America and the Asia-Pacific region.
About SBF Fund
The private equity crypto ecological fund established by core investors of the world's top crypto asset trading platform has invested in more than 40 transactions, DeFi, NFT, and Meta universe projects.
Website:www.coinmark.cc