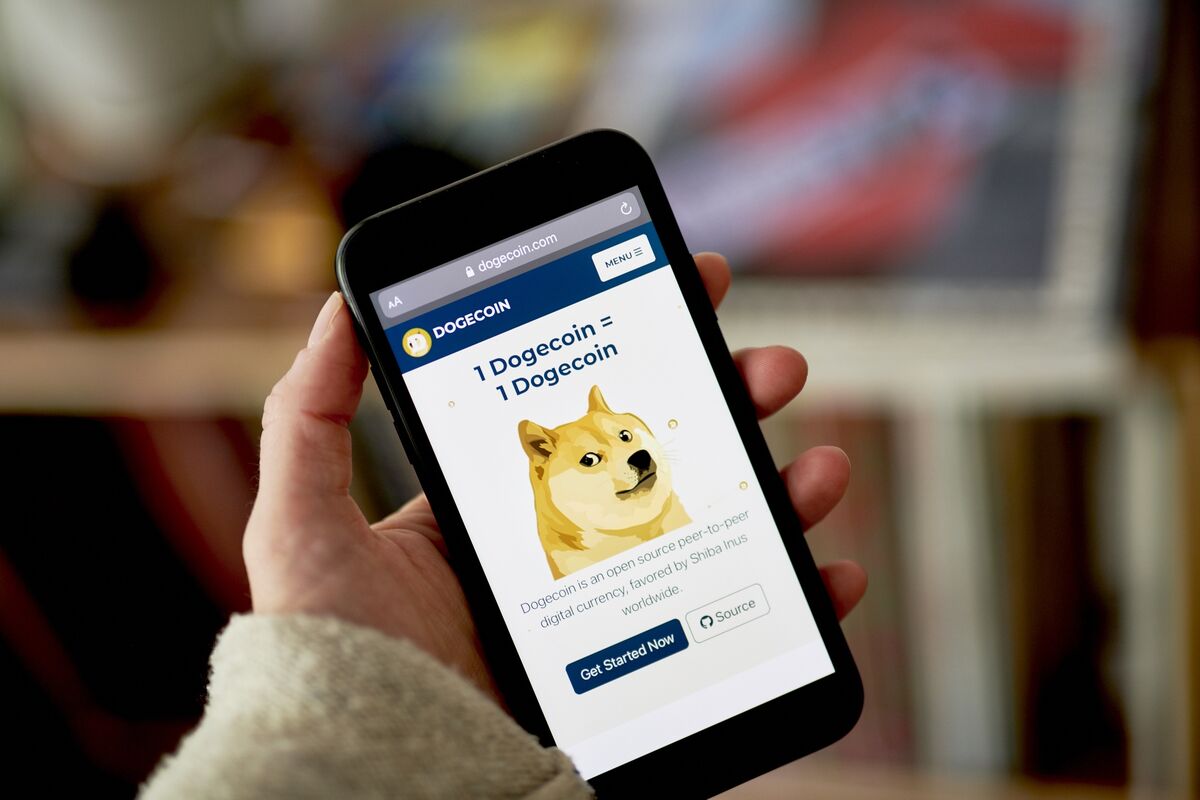 2021-05-11 18:01:28
Crypto Fraudsters Made a Big Bet on Dogecoin, New York Claims
A tiny cryptocurrency trading platform being sued by New York may have illegally sold securities, improperly acted as a broker-dealer and made false and misleading statements about its fees and its management team.
It may even have made its customers some money.
Since February, when New York Attorney General Letitia James sued Coinseed Inc., the operation has sunk all its investors' funds into Dogecoin, according to a May 6 filing by James. Coinseed "moved every investor's holdings into one single, extremely volatile virtual currency (named Dogecoin) which rises and falls dramatically in price in a matter of hours on any given day," and did it behind its customers' backs, James said in the filing, on top of her other allegations.
Coinseed didn't immediately respond to emails seeking comment on the claims.
Here's the thing: Dogecoin is doing really well.
The Doge Explosion
The cryptocurrency, which started out as an internet joke, has a market capitalization of $61.1 billion, almost 100 times its market cap of $621 million at the beginning of the year, according to CoinMarketCap.com. It's now the fourth-most-valuable cryptocrrency, after Bitcoin, Ethereum and Binance Coin, and has enjoyed the praise (not to say hype) of the oracular Elon Musk. It's up almost 70% since mid-April, when James says Coinseed moved its investors' holdings into the coin.
So who's complaining?
James is. Coinseed customers may never see that money again, based on her allegations. The company has "drained both bank and virtual currency accounts that held investor deposits and moved investor assets overseas," according to the attorney general. She has asked the court to order an end to the alleged acts and to appoint a receiver to recover and protect the funds. It isn't clear where the money is at this point, and whether it's still in Doge.
The U.S. Securities and Exchange Commission filed a parallel lawsuit in federal district court in Manhattan the same day James filed her suit in New York State Supreme Court.

The platform was founded in 2017 as a mobile app that let investors round up the value of everyday purchases made on their debit and credit cards and use those extra pennies to make micro-investments in virtual currencies using a crypto exchange. Since June 2018, Coinseed has deposited at least $1.2 million in the exchange from at least 3,000 investors and grown to more than $10 million in value, according to James's filing.
That's peanuts, in the industry, but the alleged acts are serious business.
Meanwhile, Musk hosted "Saturday Night Live" over the weekend, appearing to inspire giddy swings in Dogecoin's value. Playing a financial expert on the Weekend Update segment, he was besieged by the repeated question "What is Dogecoin?" After amiably answering with a mix of data, elaborate definitions and boosterism, he was finally asked, "Oh, so it's a hustle?"
"Yeah," he says. "It's a hustle."
Read More: Dogecoin Goes on Wild Ride as Musk Calls It a 'Hustle'