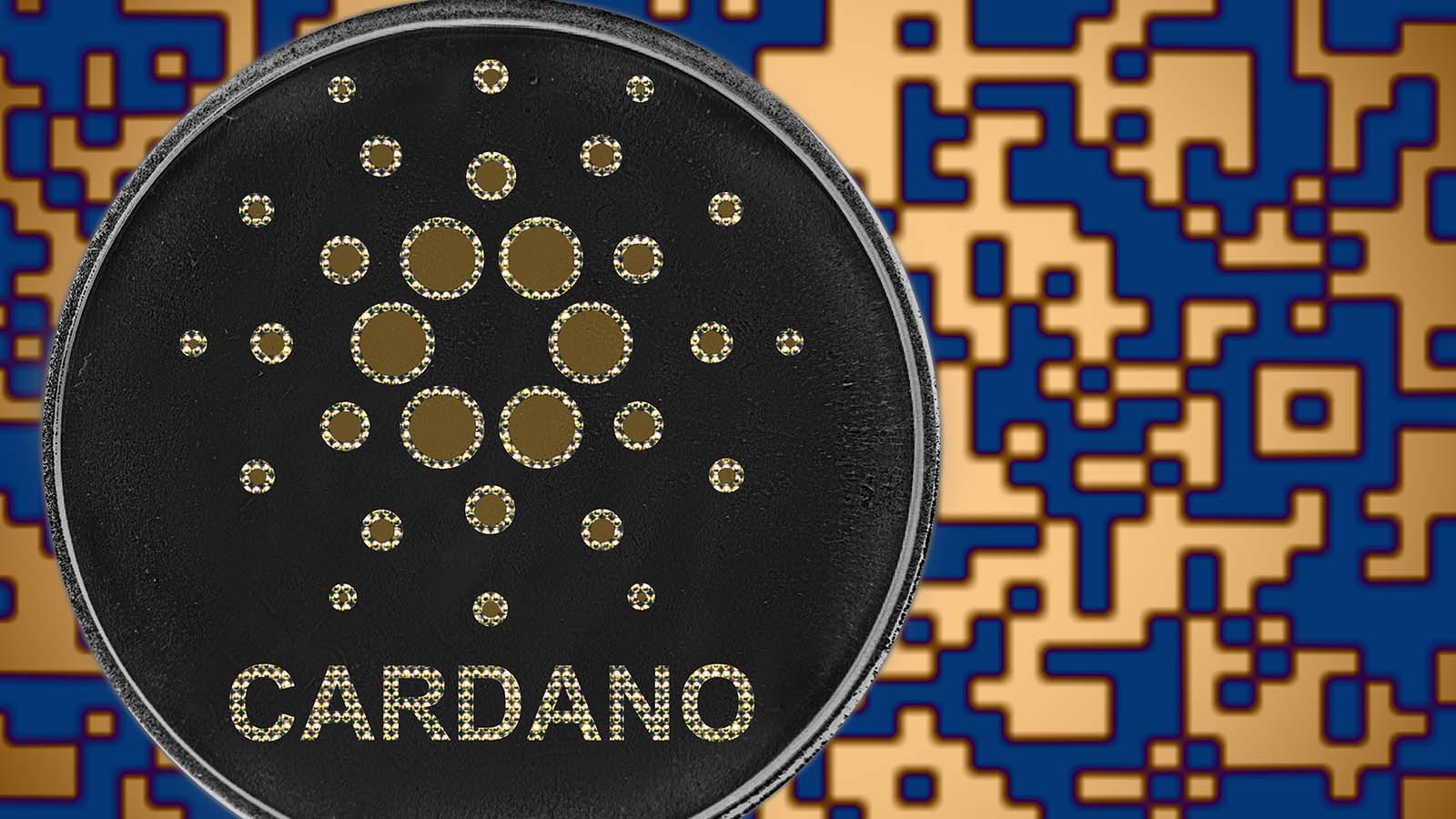 2021-06-26 08:00:00
If You're Buying the Dip With Cardano, Don't Do It All at Once
As China again hints at a crypto crackdown, digital asset prices are sliding once again. Considering this, what's the best move today with Cardano (CCC:ADA-USD)?
Once its forthcoming upgrades complete, it'll become an even more formidable competitor.
In the long-term, this may help ADA, which today trades for around $1.30 per coin, soar to prices many times what it trades today.
Yet, despite these prospects, don't approach the current dip in prices as something that'll come and go in a flash.
Instead, this overall downward trend in digital assets may continue. The above-mentioned China news may be driving the most recent drop, but there's another factor that points to continuing declines: the cashing out by retail speculators.
Interested in flipping for fast profits, rather than making a long-term bet on crypto disrupting traditional finance, expect them to keep jumping ship, as it's clear that the crypto bull market of late 2020 through early 2021 is likely over.
Similar to what played out after the last crypto market collapse in 2018, the years ahead may bring middling performance.
If you're approaching this altcoin with a shorter time horizon, look elsewhere. And, even if you're looking to hold it for the long-haul, diving it all at once today may not be a great move either. Slowly entering a position may be the best approach.
Cardano Remains a Front-Runner
The horse race that's emerged among the competing "Ethereum killers" consists of a wide open field. In the lead, you have Cardano, along with Polygon (CCC:MATIC-USD), which for now is one of its main challengers, given the high number of DeFi developers that have flocked to it lately.
You also have other strong contenders, like Solana (CCC:SOL-USD). Although it's not yet widely used, it could ultimately claim the crown because of its potential to offer the fastest transaction speeds out there.
To top it all off, Ethereum itself could overcome this rising competition, as it implements its own set of upgrades.
Cardano likely remains the front-runner even among this wide field. Once it completes its latest set of upgrades (named Alonzo), this coin's blockchain will have smart contract capabilities.
This, coupled with its scalability/transaction fee advantages over Ethereum, may result in a big move of DApps (decentralized applications) away from that network, and onto this network.
In turn, this could result in massive appreciation in the price of ADA. However, before you buy, keep one thing in mind: this is a long-term play, not a short-term trade.
Also, as the overall market trends downward, and speculators remain skittish, we may still be far from things bottoming out.
It's Hard to Tell Where It'll Find Its Floor
The Cardano sell-off may look to be a prime "buy the dip" opportunity for long-minded crypto investors, but that doesn't necessarily mean you should throw down your chips all at once.
It's hard to tell when this cryptocurrency will find its floor.
Things could bottom out at around $1 per coin, but it could also find its floor at even lower price levels. It all depends on how much of its current investor base decides to head for the exits.
When I last wrote about ADA, I discussed how short-term traders are in control of price action.
For example, 33% of its owners have held it for less than a month; 92% of its owners have held it for less than a year.
Sure, many of these new investors may be holding it for the long-haul. Yet, a lot of them only got in with the expectation of flipping it as it continued hitting higher price levels.
Given another epic run not likely happening anytime soon, more and more of these fair-weather investors are going to cash out, accept their losses and move on.
In short, with so many of its investors counting more on profiting from "greater fool theory," rather than Cardano's own growing utility, most are not going to stick around, if the big payoff is years down the road.
Bottom: Approach it Slowly
The possible continued skittishness of fair-weather investors in ADA may push it down to a more attractive entry point, but it's far from a "lock" even at lower prices,
There's still a well laid-out bull case for it. Yet, this bull case depends on DeFi becoming more than a passing fad.
Considering its still-standing risks, and the potential for its sell-off to push it back down below $1 per coin?
Even if you're betting on its long-term potential, it may be best to gradually buy Cardano, instead of diving in all at once.
On the date of publication, Thomas Niel held a long position in Ethereum. He did not have (either directly or indirectly) any positions in any other securities mentioned in this article. The opinions expressed in this article are those of the writer, subject to the InvestorPlace.com Publishing Guidelines.
Thomas Niel, contributor for InvestorPlace.com, has been writing single-stock analysis for web-based publications since 2016.