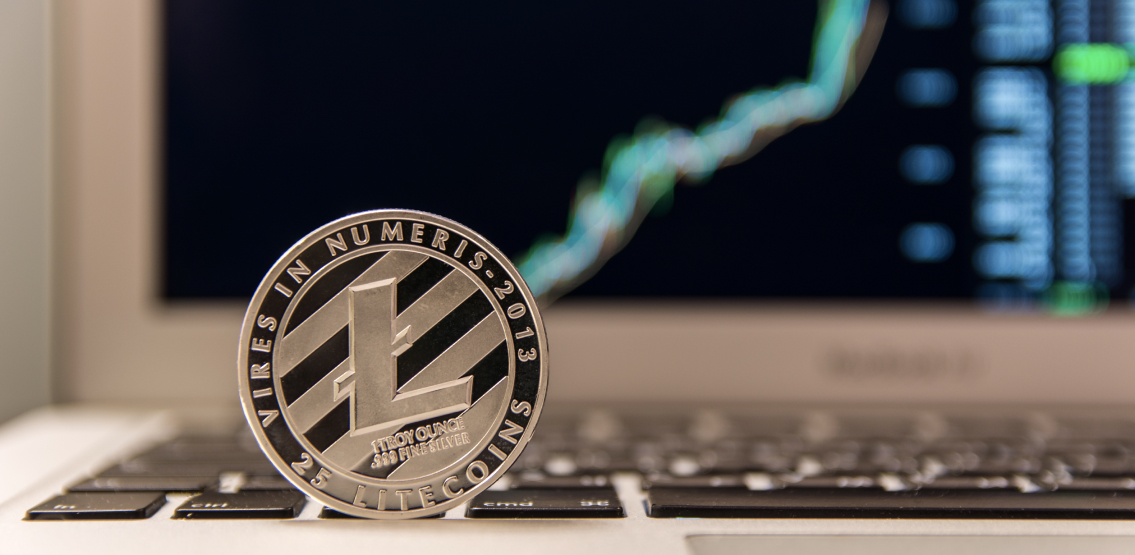 2021-05-10 13:30:00
Litecoin's time in the sun?
The Cryptocurrency market is ablaze with gains. As Bitcoin has moved sideways and altcoin dominance has risen, Ethereum has used this opportunity to power through $4000, but with such a large rise, signs are that Ethereum may be slowing down. Is this the time for Litecoin to shine? 
Litcoin has continued to hang on in the cryptocurrency market cap top ten, but some might say that perhaps it's about to drop out of the top zone to be replaced by the likes of Chainlink and Uniswap, two cryptocurrencies with arguably much better fundamentals for growth. 
However, it appears that Litecoin just may have a fair bit more gas in the tank. Billed by its founder Charlie Lee as the digital silver to Bitcoin's gold, it doesn't look to be giving up this high billing just yet. 
Against Bitcoin alone, Litecoin has risen more than 110% since March. When looking at the chart it seems that this isn't a lot compared with peaks back through the years. The recent low corresponded with the low last seen back in February 2017. 
Source: Coin Paprika 
Against Ethereum, Litecoin could produce even greater value, at least in the short to medium term. Ethereum has grown more than 100% in value against the dollar in very quick time. It should be expected that such rapid growth will see at least a 10 or 20% retrace in the near future.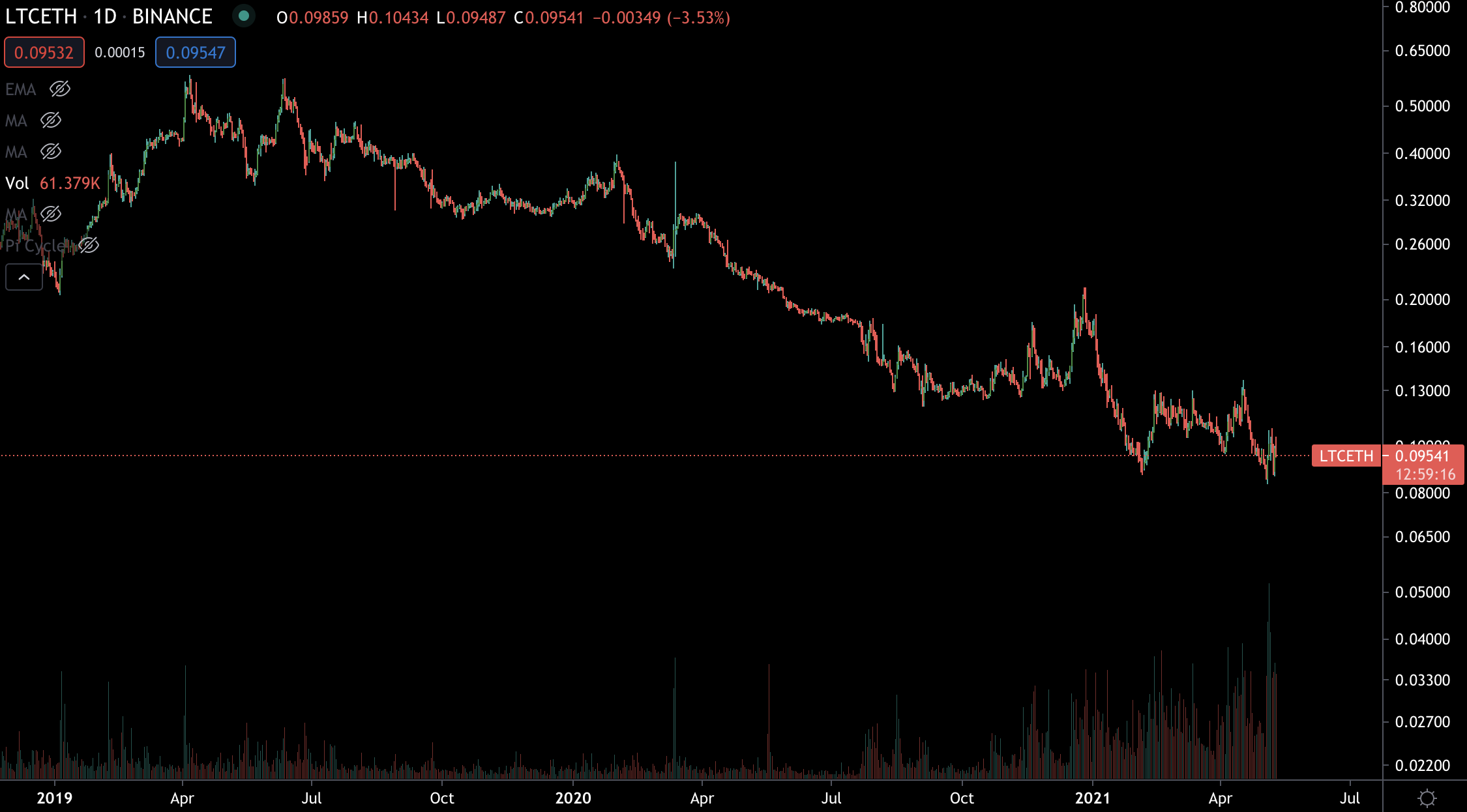 Source: Trading View 
A double bottom on ETH/LTC could be the start of a rise for Litecoin against Ethereum, even thought it would probably be argued that long term, Ethereum is the better play, given its status as the number one smart contract platform.  
According to Nicholas Merten, analyst on the Datadash YouTube channel: 
"This is going to be one of those plays, it's not in the Ethereum ecosystem, but it's going to be one you'll want to watch for that liquidity to cycle out – for Litecoin to gains some ground against not only Bitcoin, but Ethereum" 
For long term investors, holding Bitcoin and Ethereum is the safest and least risky way to go. However, some might want to take advantage of the cycles that play out regularly. Could Litecoin be at the beginning of such a cycle? 
Disclaimer: This article is provided for informational purposes only. It is not offered or intended to be used as legal, tax, investment, financial, or other advice.