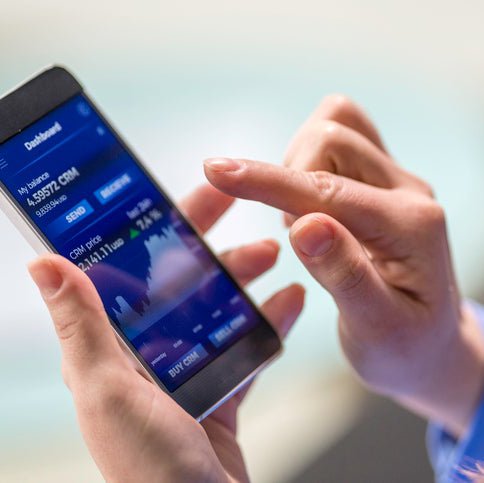 2021-03-24 10:00:14
Can You Buy Cryptocurrency With a Credit Card?
You can buy cryptocurrency with your credit card, but it's not the easiest or the best option.
If you're interested in buying Bitcoin or any other cryptocurrencies, you may be thinking about paying by credit card. Unfortunately, there are obstacles to buying cryptocurrency with credit cards, and it's better to use other payment methods.
Not every cryptocurrency exchange or credit card company will let you do this in the first place. Even if you can, your card issuer will almost certainly classify the purchase as a cash advance, which will cost you extra. Here's a closer look at the process of buying cryptocurrency with a credit card and why you should pick another way to pay.
How to buy cryptocurrency with a credit card
To buy cryptocurrency with a credit card, you need two things:
A cryptocurrency exchange that allows credit card payments
A credit card with a card issuer that doesn't block cryptocurrency purchases
A cryptocurrency exchange is a business that offers cryptocurrency trading. Cryptocurrency exchanges that allow credit card payments aren't particularly hard to find, but they all charge extra fees for those transactions. For example, Binance charges 3.5% (minimum $10) when you pay by credit card. Coinmama tacks on even more, as credit and debit card transactions have a 5% fee.
The bigger problem is that most credit card companies no longer let you buy cryptocurrency with a credit card. Bank of America, Capital One, Citi, and Chase have all chosen to block these types of transactions. American Express cards are one of the few exceptions among the major card issuers. You can buy cryptocurrency with an American Express card, but it will be a cash advance.
Assuming you have a credit card without a cryptocurrency ban, you could use it with an exchange that allows credit card payments. However, let's look at why you shouldn't.
Expensive fees and immediate interest charges
You get hit with some serious fees when buying cryptocurrency with a credit card. As mentioned above, the cryptocurrency exchange will add a credit card transaction fee. Expect that to be at least 3.5%. The transaction will also be a cash advance, so there will be a cash advance fee from your credit card company. A standard cash advance fee is 5% of the transaction (with a $10 minimum).
That means you'll likely pay at least 8.5% in fees. On a $1,000 purchase, that's an extra $85.
Since the transaction is a cash advance, the credit card company can start charging you interest on it immediately. It doesn't need to wait, like it would with purchases. You won't earn anything back, because rewards credit cards only offer rewards on purchases. And most credit cards have a higher APR for cash advances.
To sum up, you'll be charged more interest, the interest will start adding up right away, and you'll earn zero rewards. For those reasons, it's recommended that you never get a credit card advance.
Stick to cash when buying cryptocurrency
When buying cryptocurrency, the only smart option is to pay in cash. Cryptocurrency exchanges generally let you deposit money by bank account transfer, debit card, or money wires. Of the three, bank account transfers are the least expensive.
The only possible reason to pay for cryptocurrency with a credit card instead of cash would be if you don't have the money available. But that isn't a good reason. With how volatile cryptocurrencies are, it's already risky enough to invest in them. It's even riskier when you borrow money for it. If you're going to buy cryptocurrency, pay in cash to avoid unnecessary fees, interest, and debt.
Top credit card wipes out interest until 2022
If you have credit card debt, transferring it to this top balance transfer card can allow you to pay 0% interest for a whopping 18 months! That's one reason our experts rate this card as a top pick to help get control of your debt. It'll allow you to pay 0% interest on both balance transfers and new purchases until 2022, and you'll pay no annual fee. Read The Ascent's full review for free and apply in just 2 minutes.